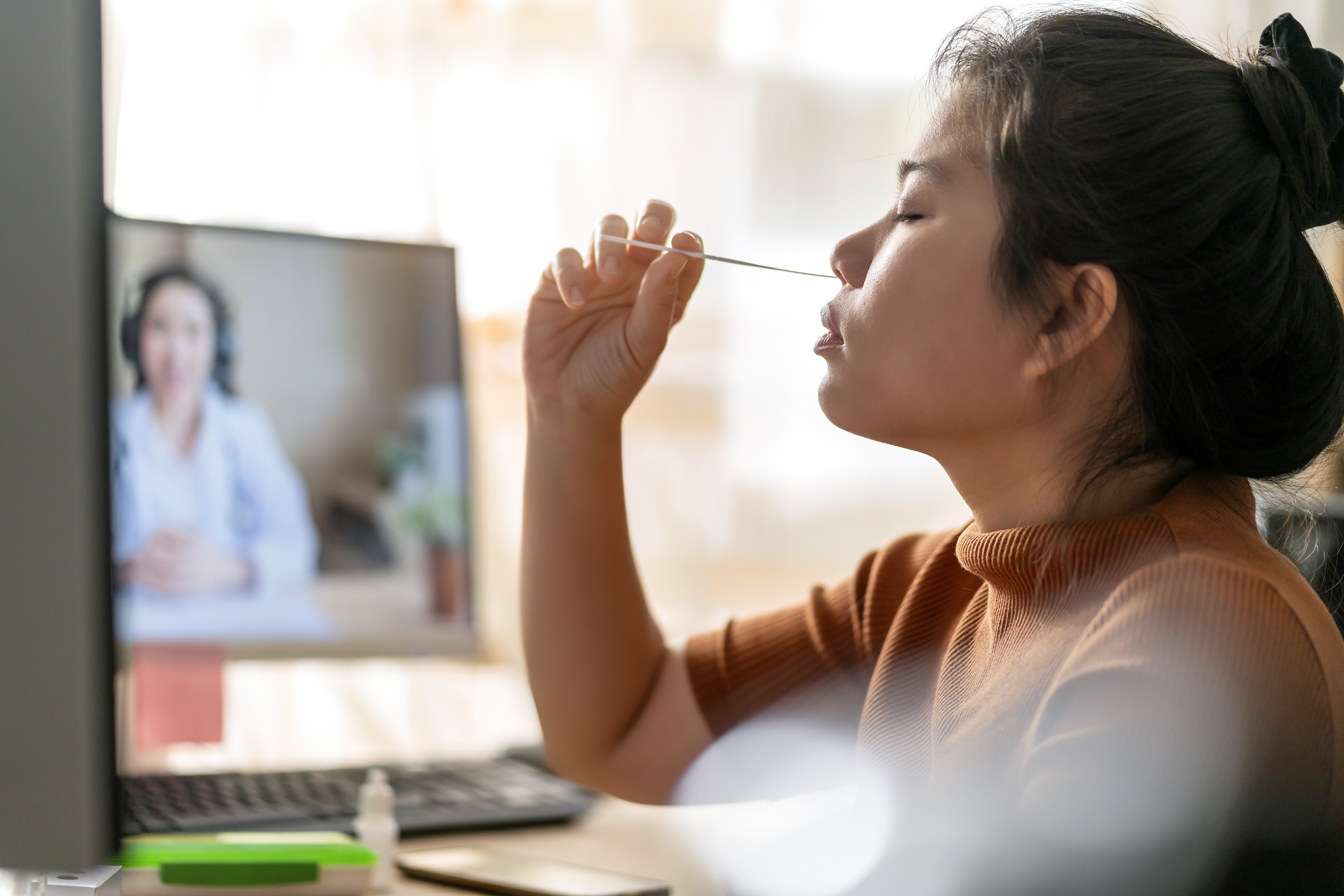 Proctor+ by 1health
Turnkey, Remote Test Proctoring
Our purpose-built solution enables simple, rapid deployment of proctored medical testing for reliable, compliant employee testing.
Available for virtually any remote test
Customizable workflows to meet your unique needs
On-demand availability for hassle-free engagement

Signup is simple. In a few, easy steps employers are given unique access ID that enable turnkey deployment.

Employees log in to the Proctor+ platform with their employer's ID and are matched with an available proctor.

Results are collected in a centralized administrative dashboard shared with employees via individual portals.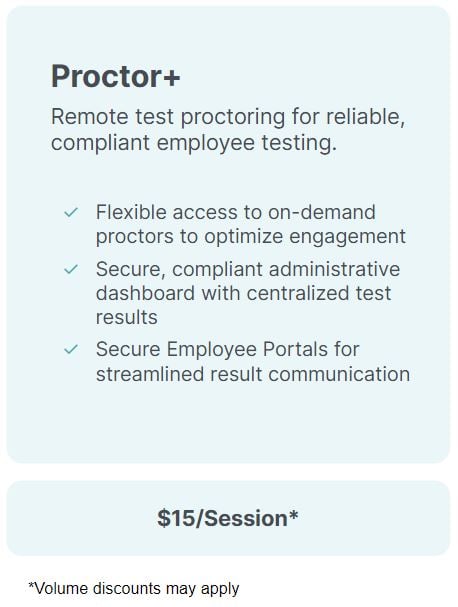 Contact Us to Get Started Today